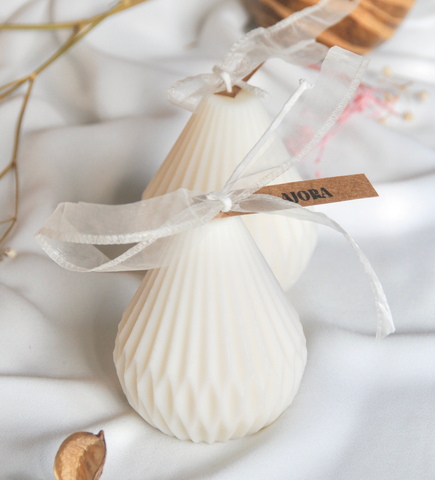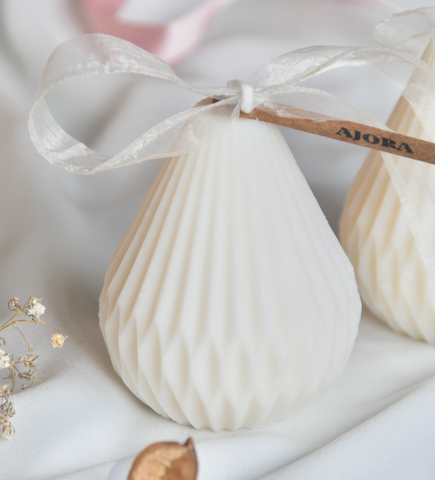 Decorative Candles
Peardrop Candle
$12.50
Elevate your home with this decorative geometric pear shaped candle.
– Handmade & Hand-poured
– Height: 6cm | Width: 8cm
– Sustainable Wax: 100% Coconut & Rapeseed
– Unscented
– No paraffin
– Vegan friendly
We recommend these candles as decorative pieces, however, should you wish to burn them, they should be placed on a heat-resistant surface.
Please note that due to the handcrafted nature of this product, there may be minor imperfections or colour variations, but it's this that makes each candle unique.
Warning

Design for decorative purposes. Should you wish to burn the candle, place it on a heat-resistant surface. Burn within sight, never leave candles burning unattended. Keep away from flammable items, out of drafty areas and direct sunlight. Keep out of reach of children and pets. Caution: Trim your candle wick to 5mm before burning. The minimum safe distance between lighted candles is 10cm.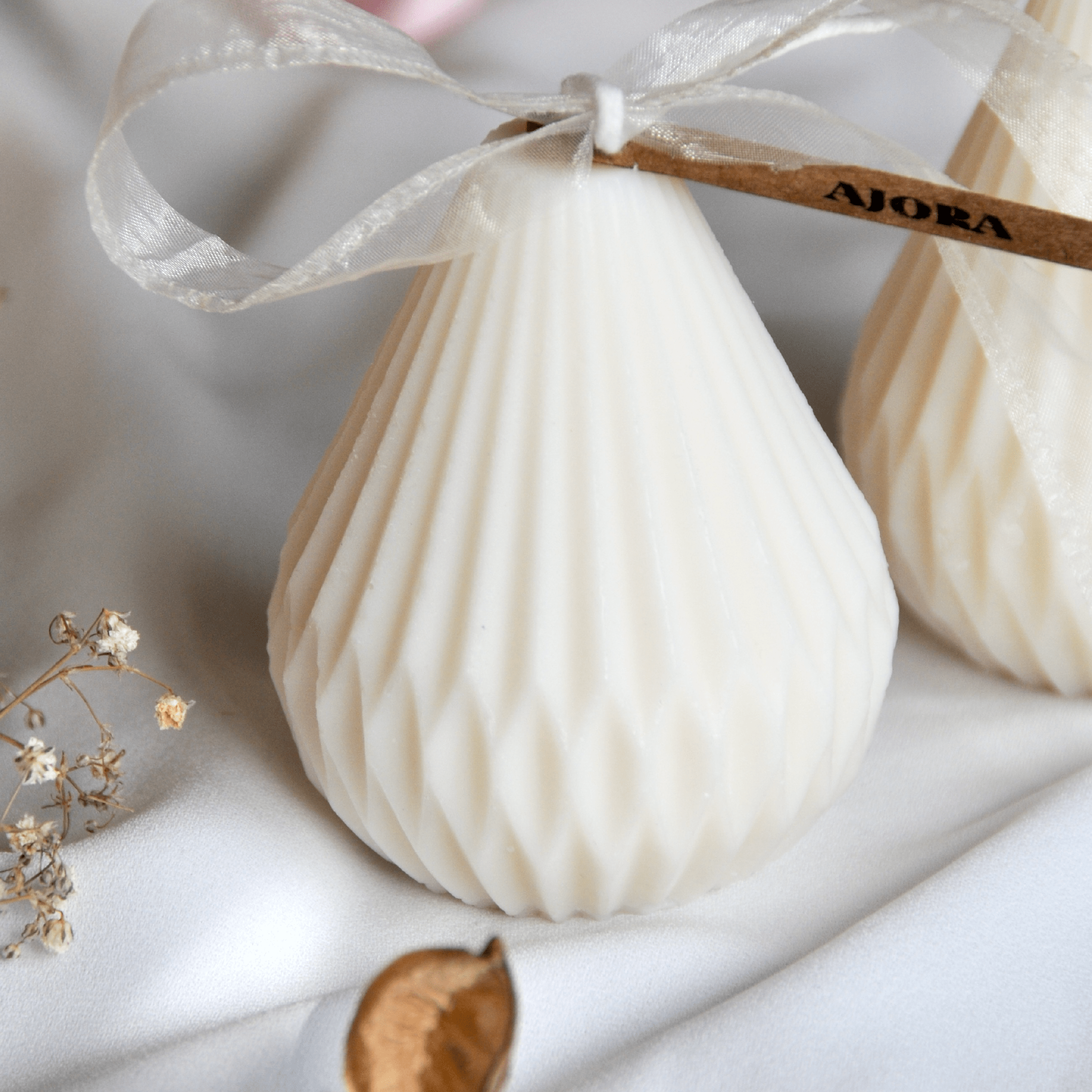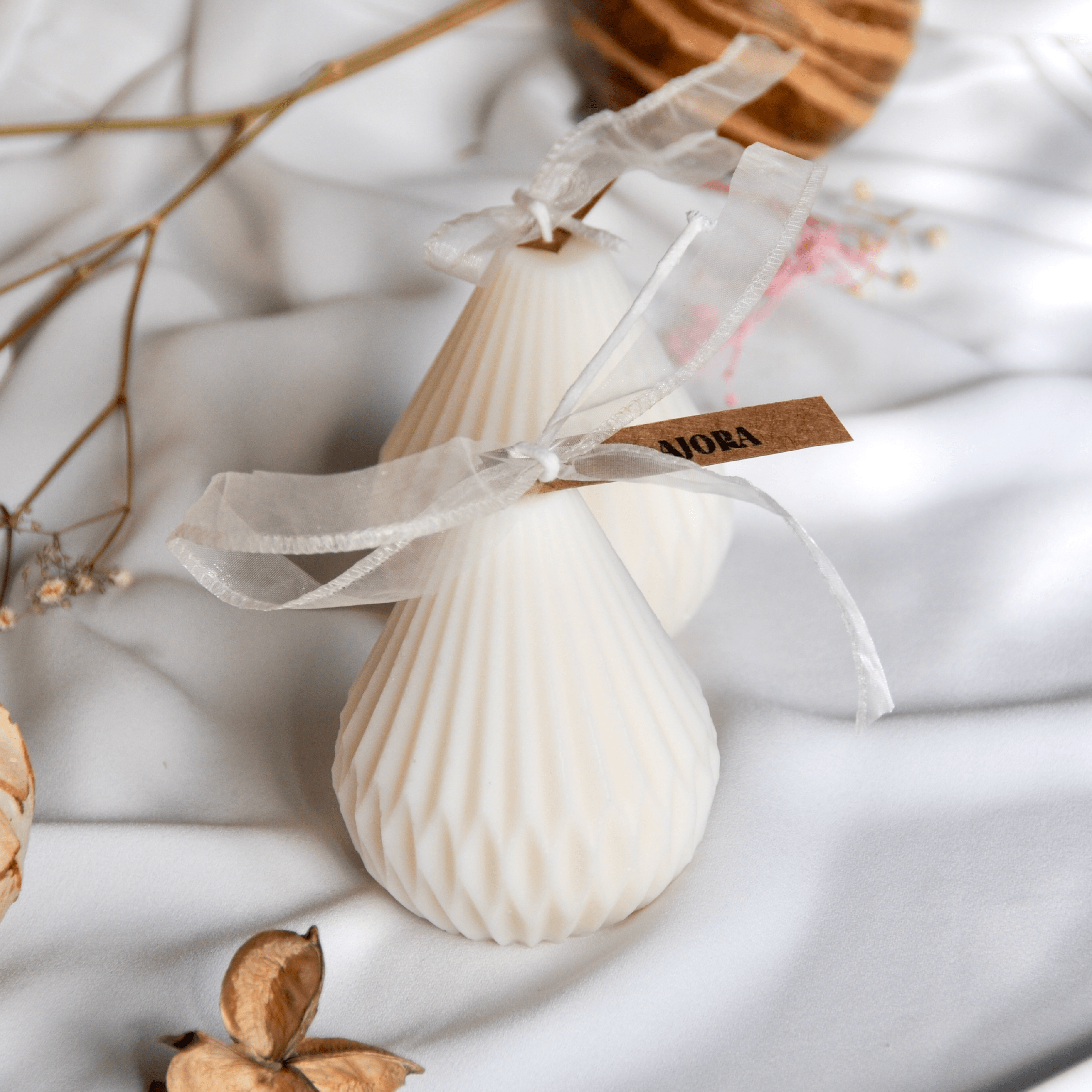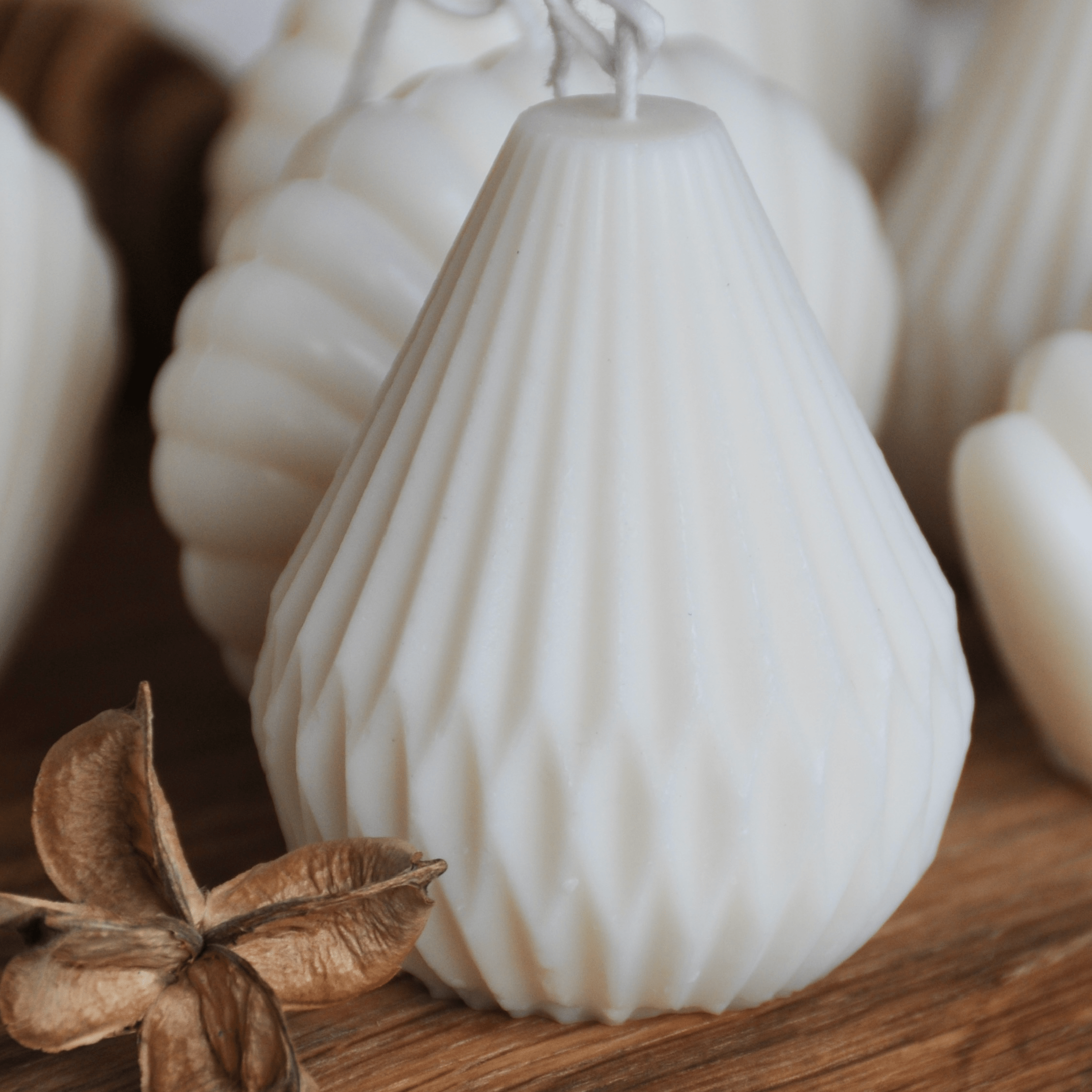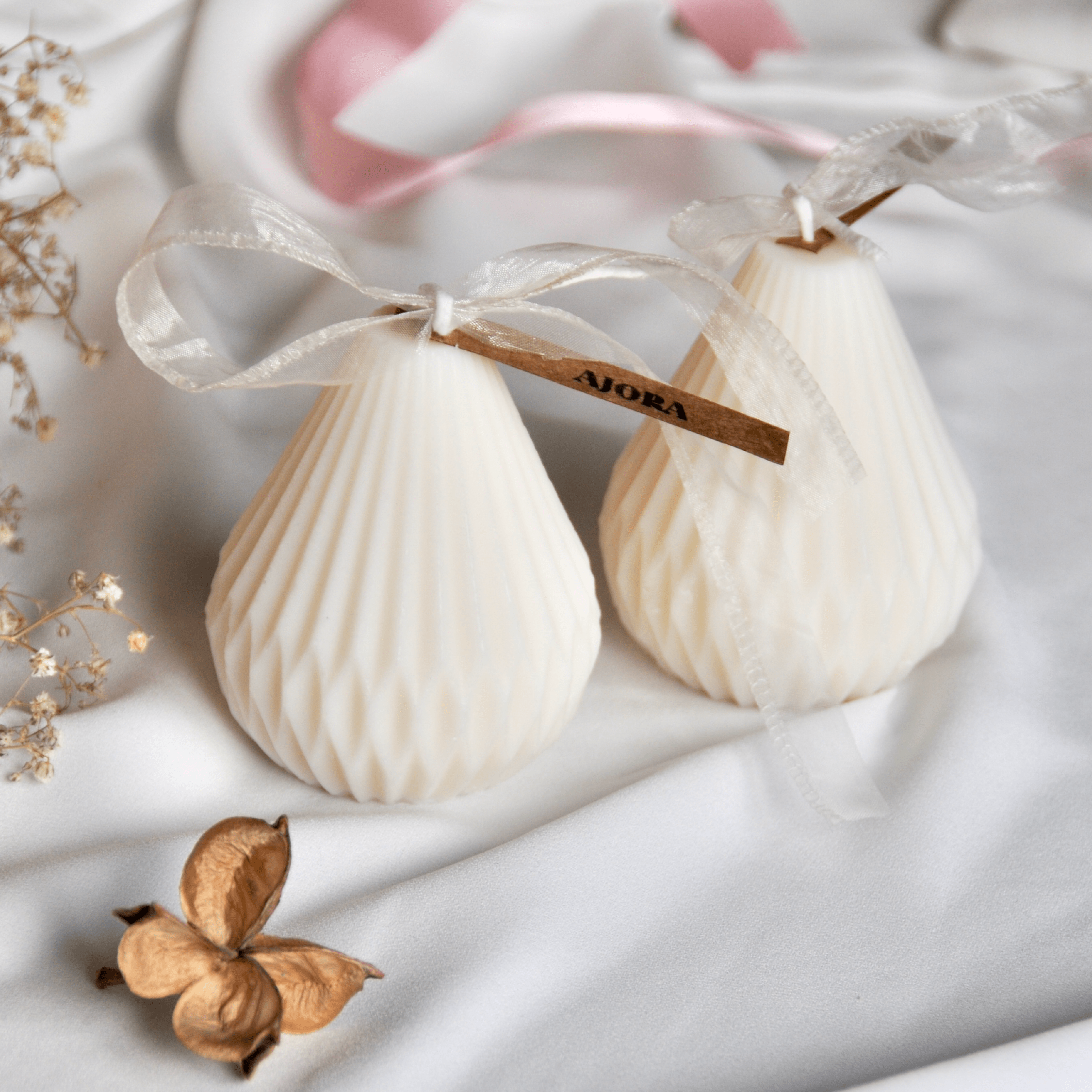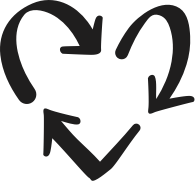 Care for mother earth.
We care about sustainability and the environment. Continue the cycle – and recycle.
Recyclable
Our packaging is 100% recyclable. We do our best to ensure packaging is as environmentally conscious as possible without compromising function.
FSC-Certified
Packaging is made with FSC-certified card stock. FSC stand for "Forest Stewardship Council", which promotes responsible forestry, ensuring the highest environmental and standards are met.
Reusable
Our candles can be refilled and reused time and time again, or repurposed as a coffee cup, utensil holder, or small plant pot. Our pillow mist bottles make the perfect water spray for your succulents.