Wax Melts
Bag of 10 Wax Melts
$8.75
Set of 10 hand-poured scented wax melts made with coconut and rapeseed wax, infused with calming essential oils and natural dried botanicals. Available in three invigorating scents:
Sea Garden: Mandarin, Patchouli, Cedarwood
Perennial Bloom: Lavender, Lemongrass, Neroli
Wild Meadow: English Rose, Lemon, Juniper Berry
– Made in small batches
– Vegan friendly
– Aromatherapeutic
– No paraffin
Choose your scent:
Allergens

This product may contain natural occurring allergens.

Safety

Do not eat. If swallowed, seek medical attention immediately. Keep out of reach of children and pets. Do not leave your wax burner unattended. Burn the wax for no longer than 4 hours at a time. Do not add water to the wax. Do not overfill the burner dish.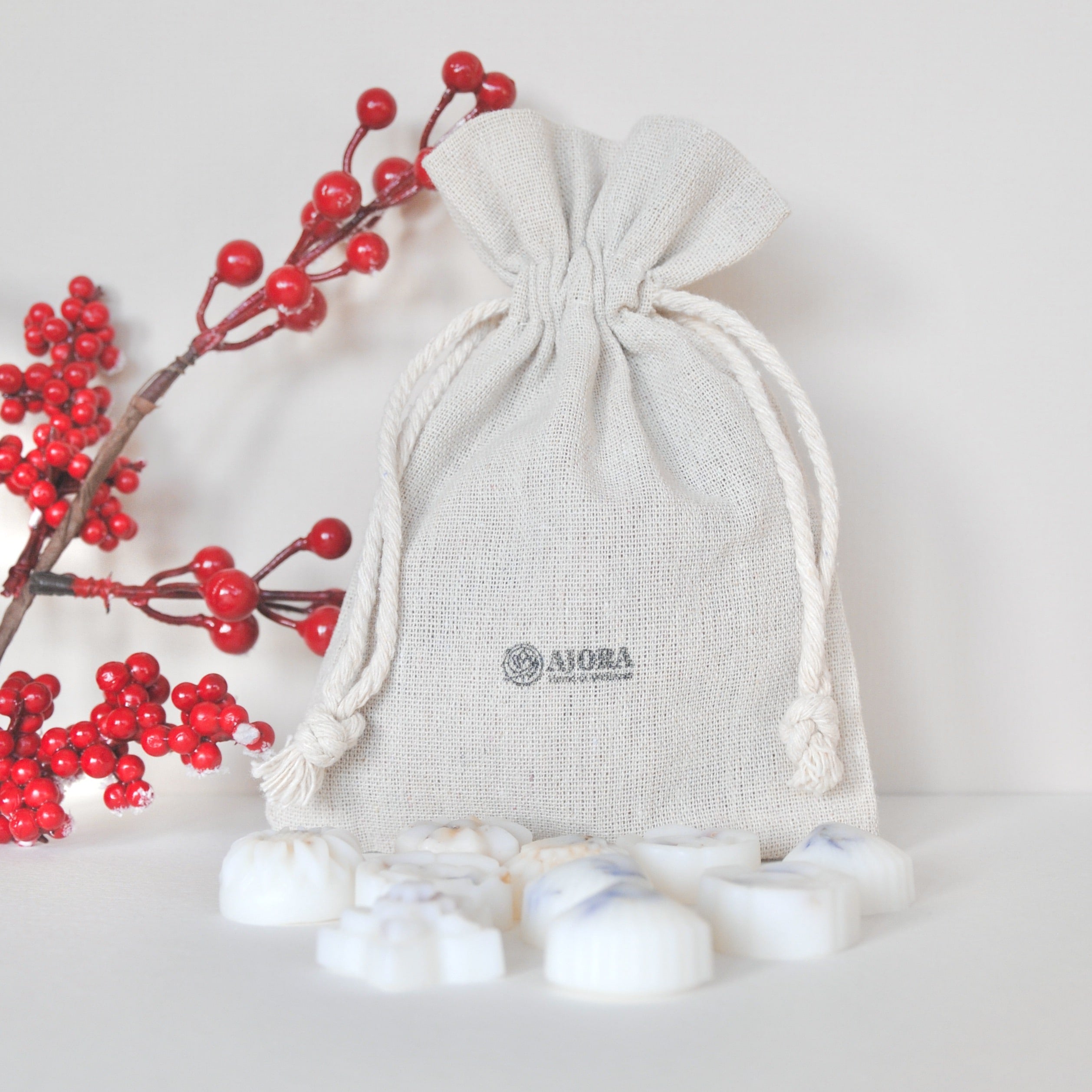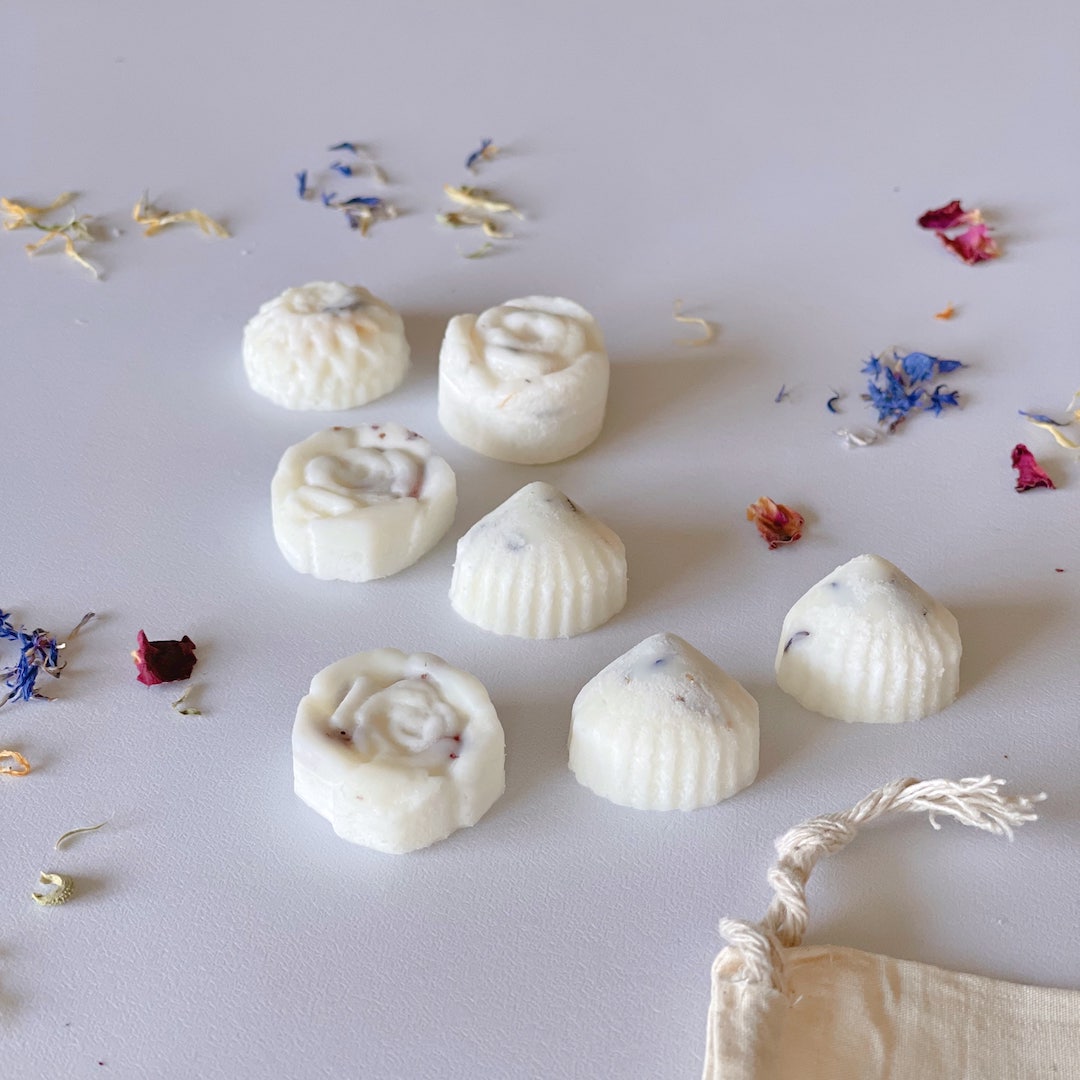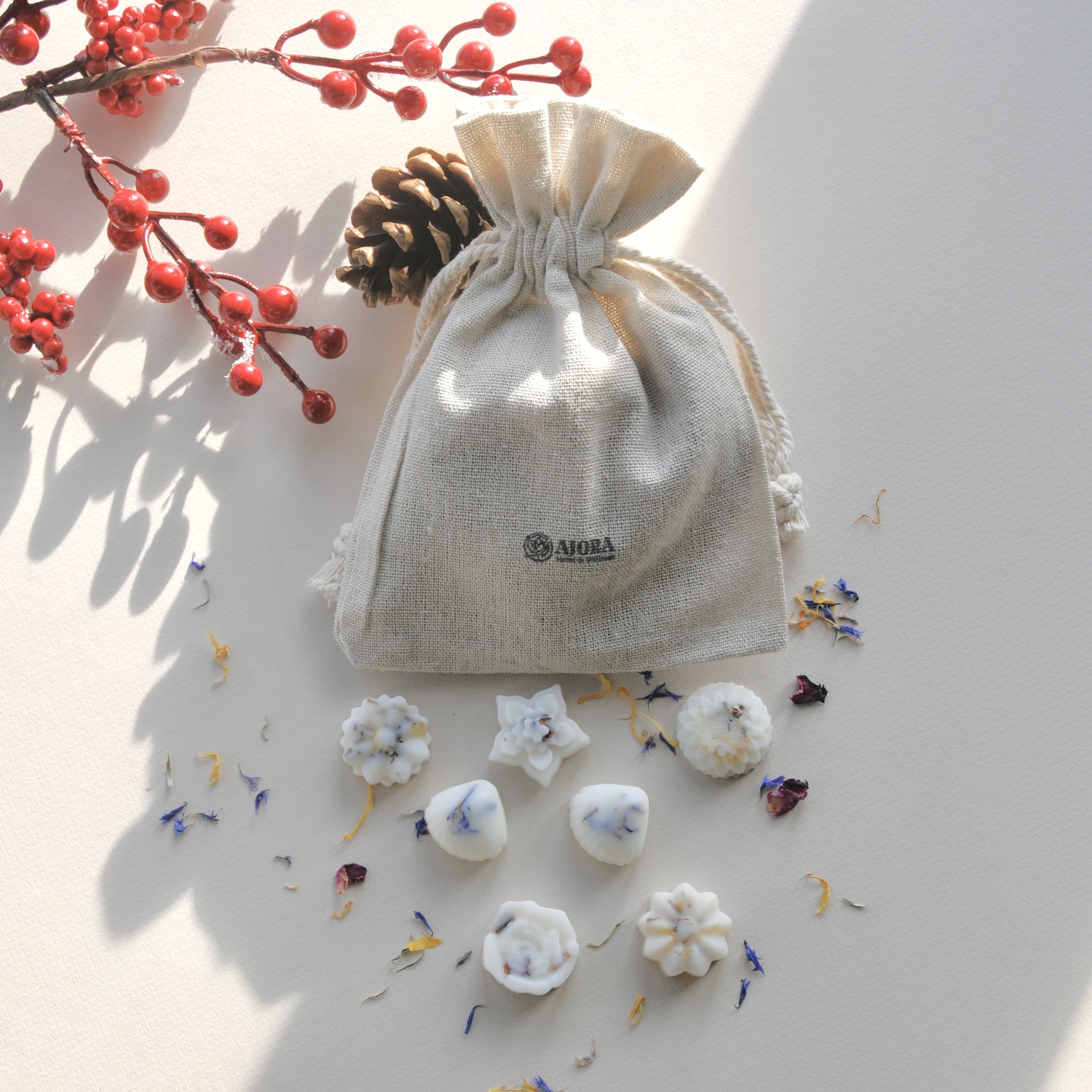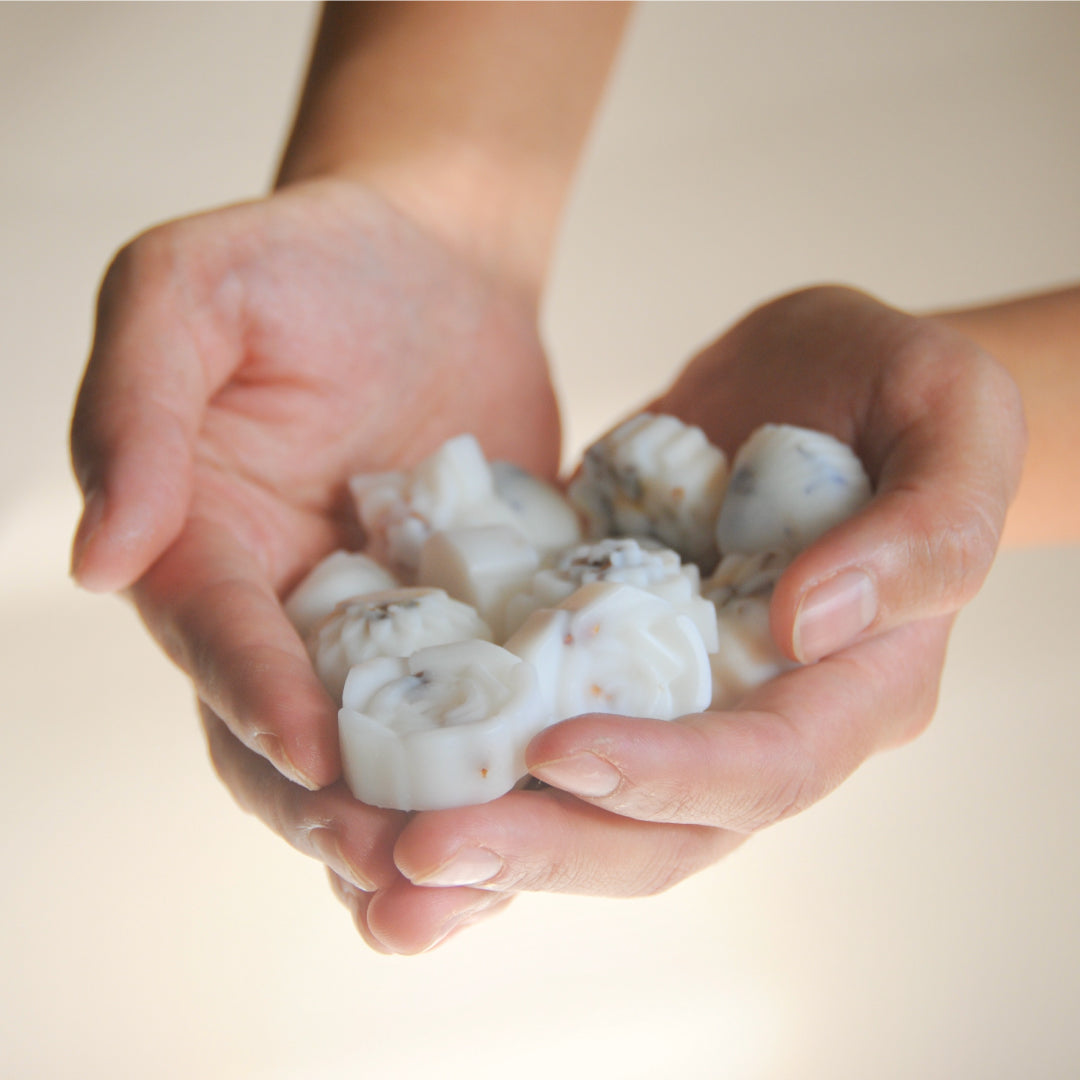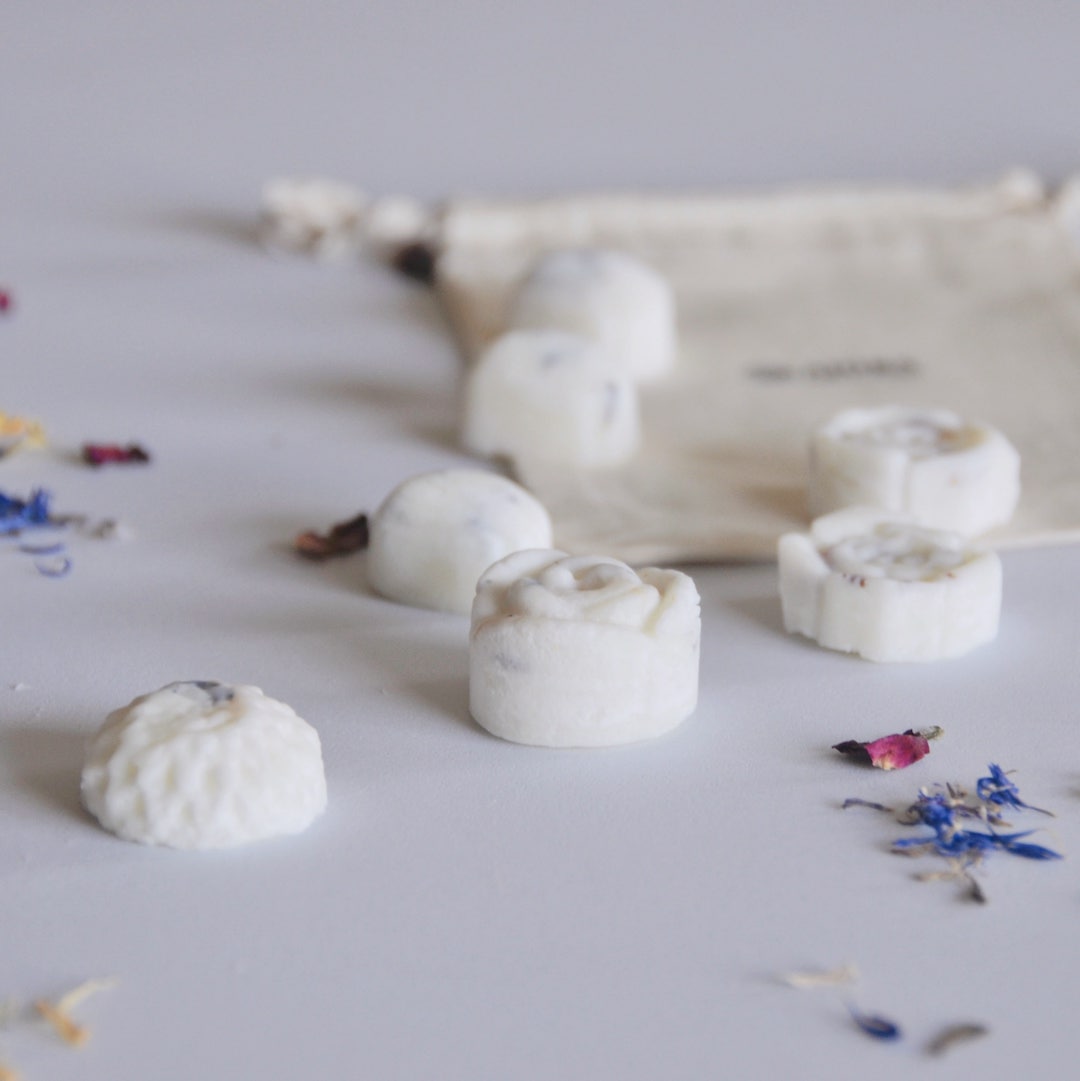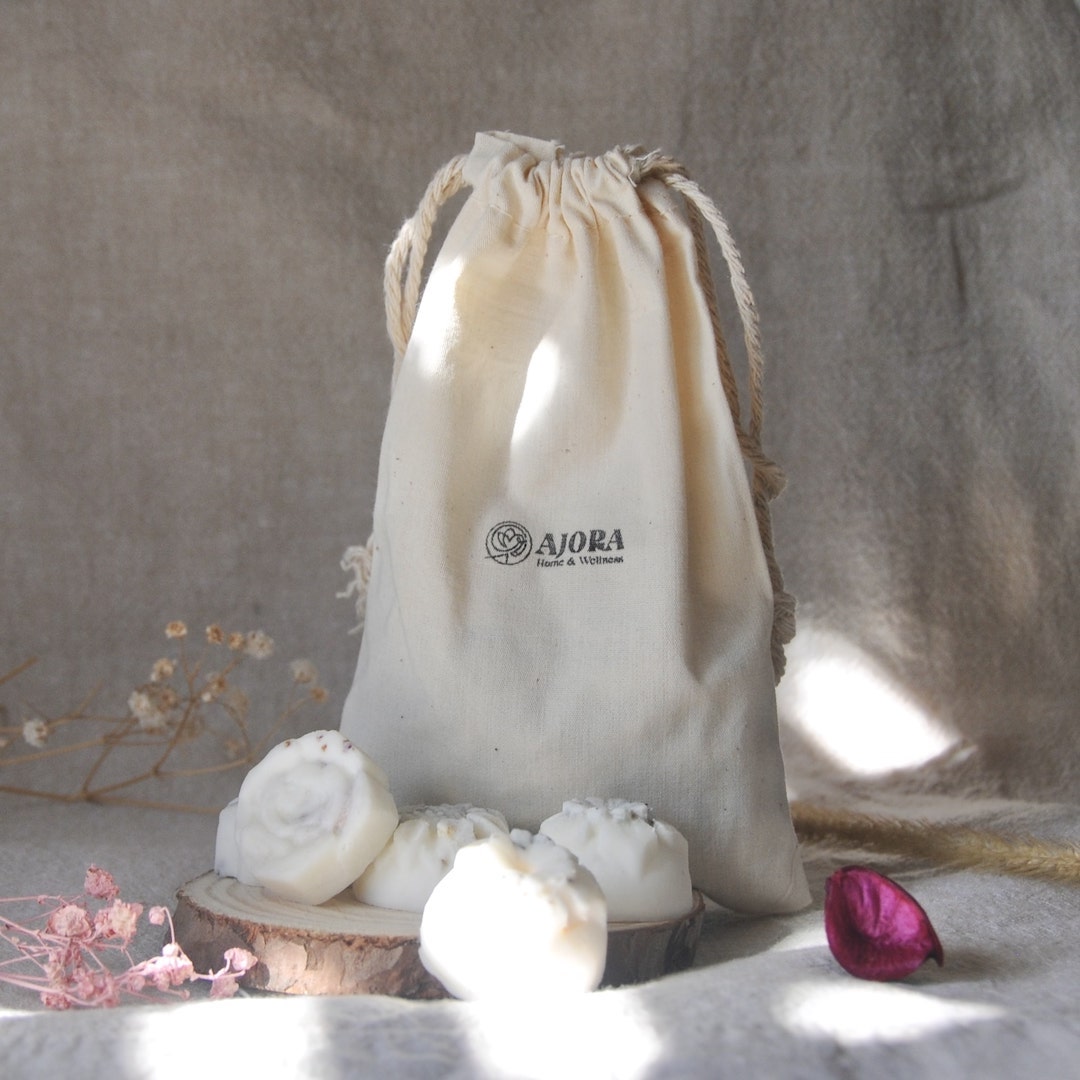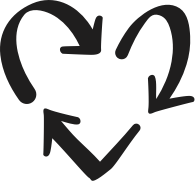 Care for mother earth.
We care about sustainability and the environment. Continue the cycle – and recycle.
Recyclable
Our packaging is 100% recyclable. We do our best to ensure packaging is as environmentally conscious as possible without compromising function.
FSC-Certified
Packaging is made with FSC-certified card stock. FSC stand for "Forest Stewardship Council", which promotes responsible forestry, ensuring the highest environmental and standards are met.
Reusable
Our candles can be refilled and reused time and time again, or repurposed as a coffee cup, utensil holder, or small plant pot. Our pillow mist bottles make the perfect water spray for your succulents.