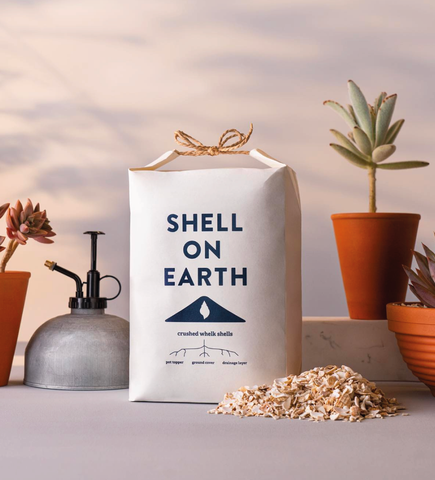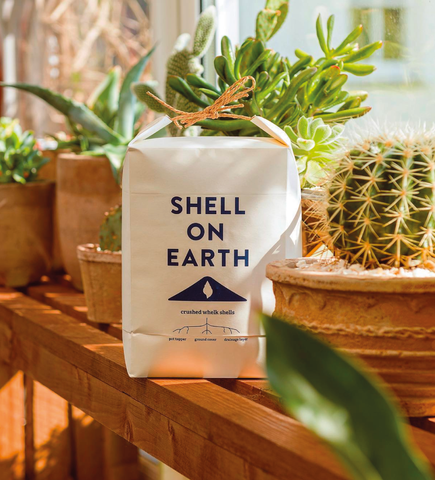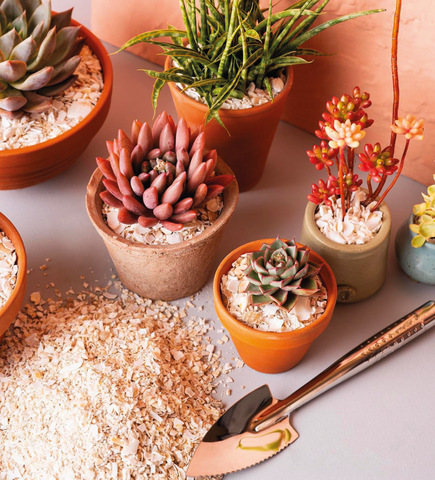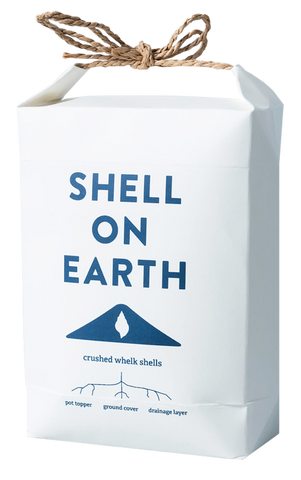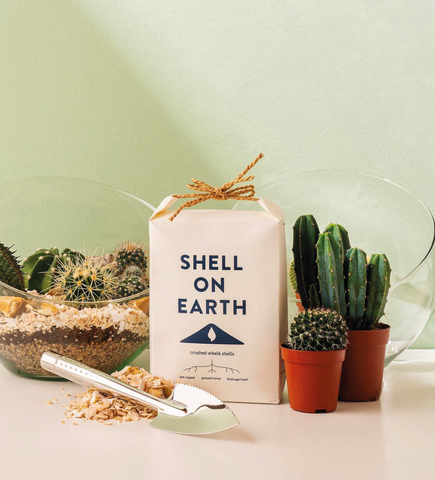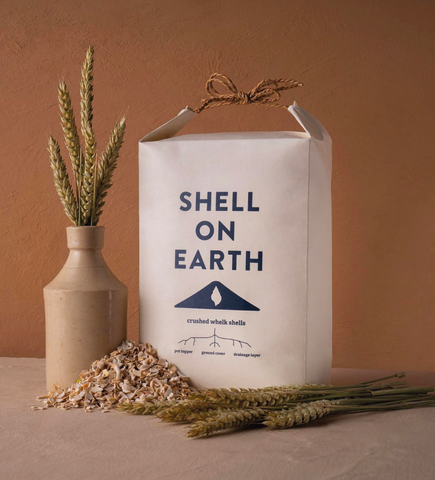 Garden
Crushed Whelk Shells
$7.50
Recycled crushed, washed and dried whelk shells from Cardigan Bay. Available in two sizes.
Use for:
– Plant pot and terrarium dressing
– Garden borders and beds
– Drainage layer to aid run-off
– Surface mulch to retain moisture
– Natural, gentle weed and pest control
Mini (1-1.5Kg of shells) | Small (3Kg of shells)
These bag sizes are ideal for top dressing small indoor plant pots. Great for cacti, succulents and most houseplants. Alternatively you can mix the shells into soil or compost to increase drainage.
The whelks are sustainably sourced and caught in traditional pots, meaning minimal damage to the sea floor and marine habitats. These shells are recycled from Shell on Earth's seafood processing business on the West Coast of Wales. This is a natural product from the sea and may contain some foreign material. Paper bag and tie handles are 100% recyclable. By using this product you're helping to recycle and support a circular economy.
Select Bag Size: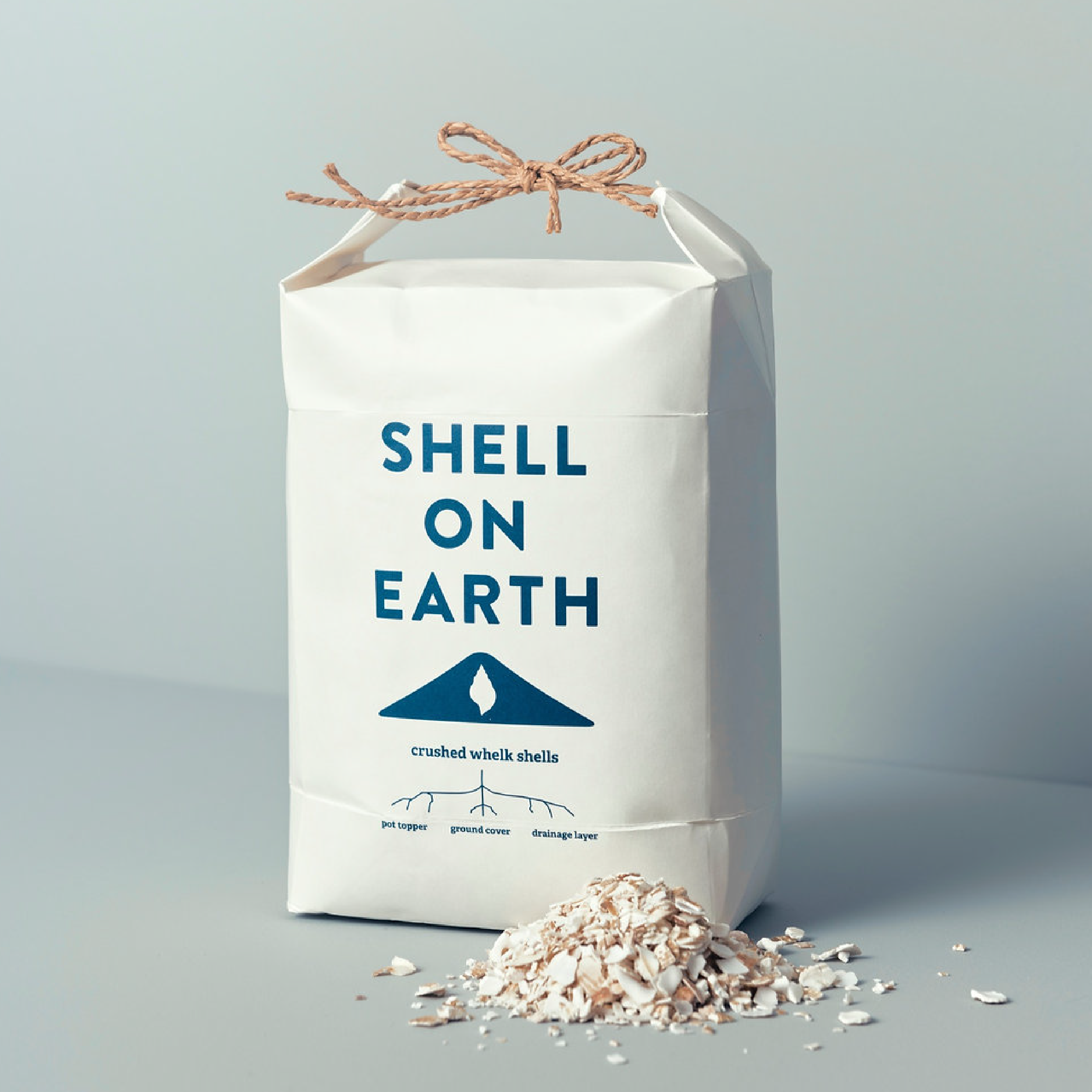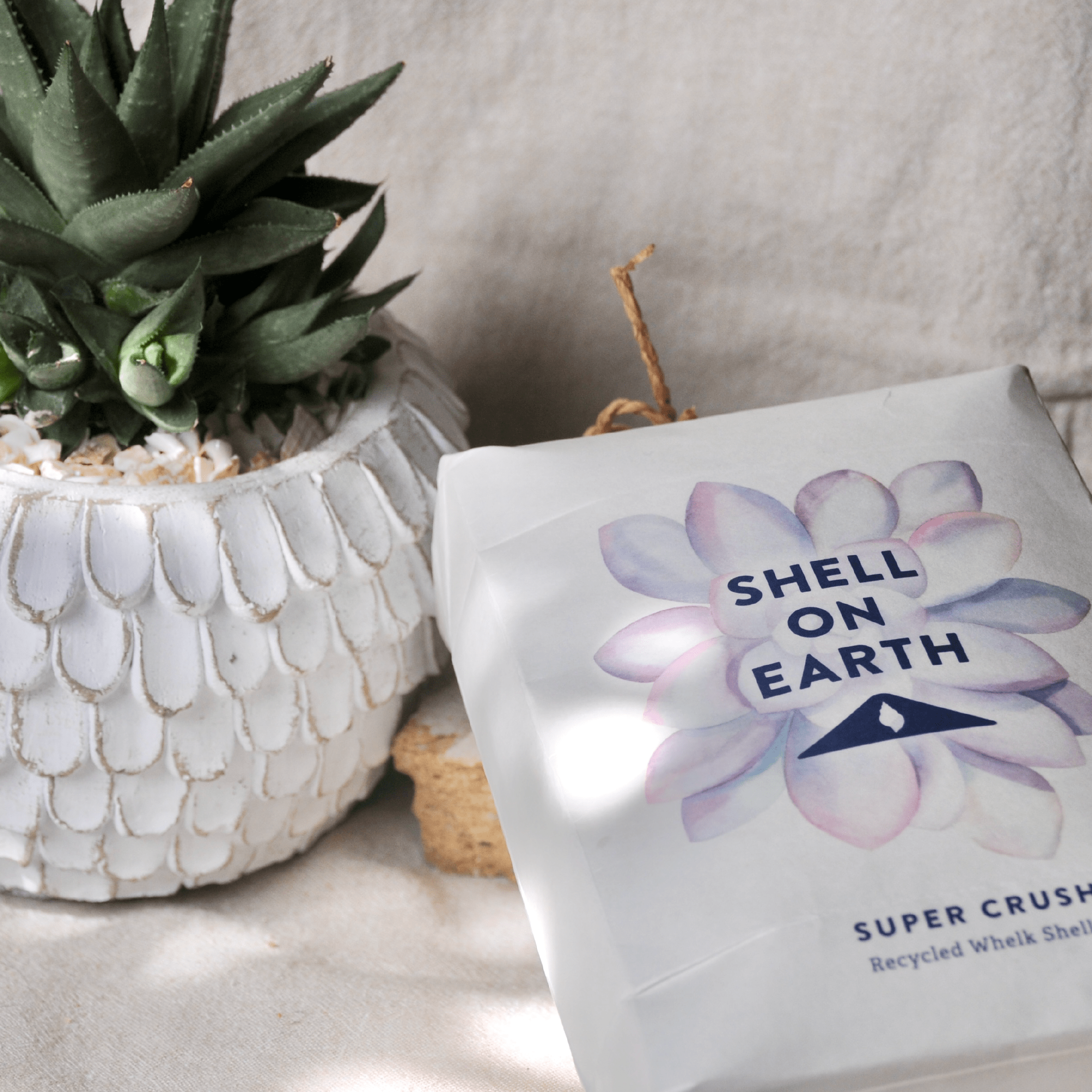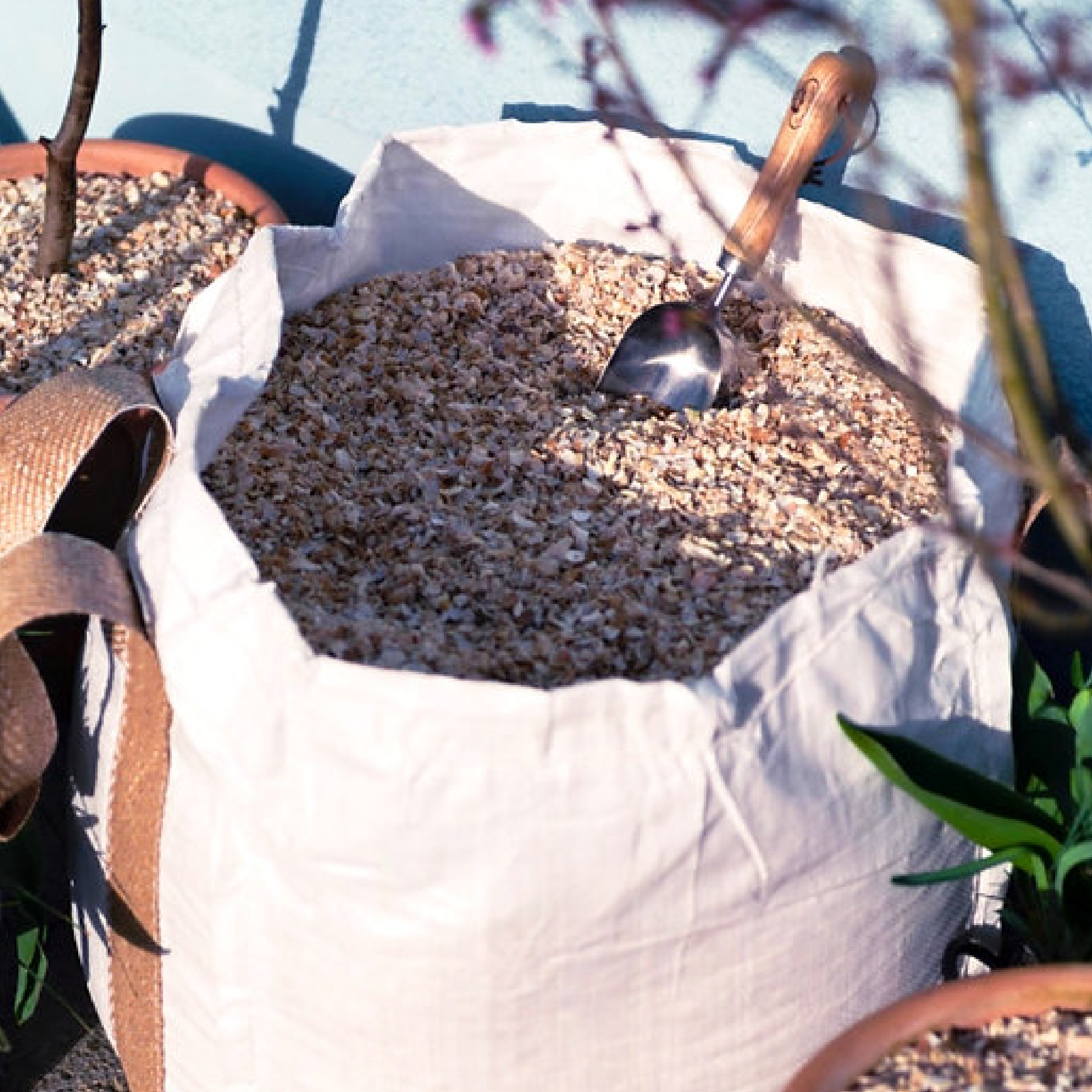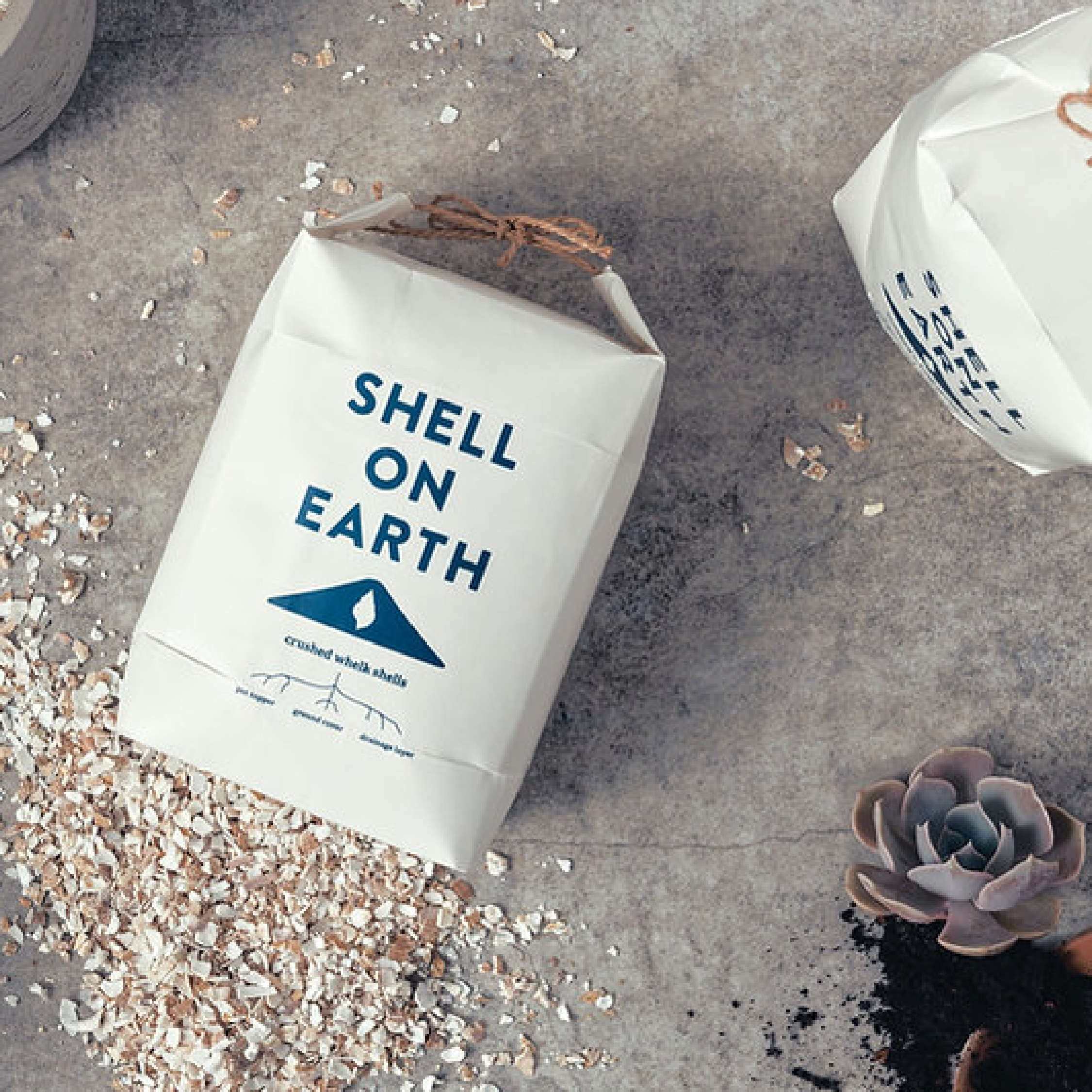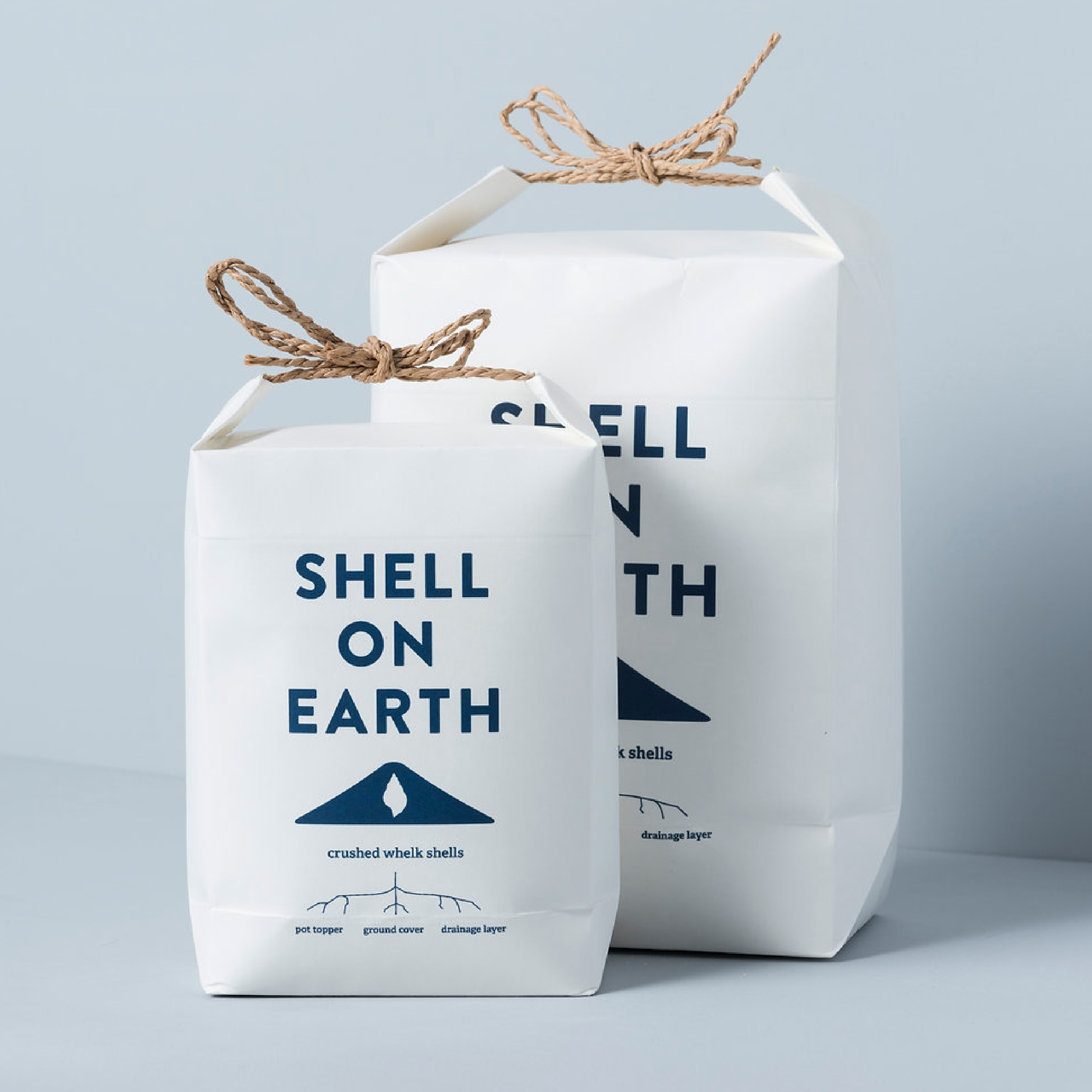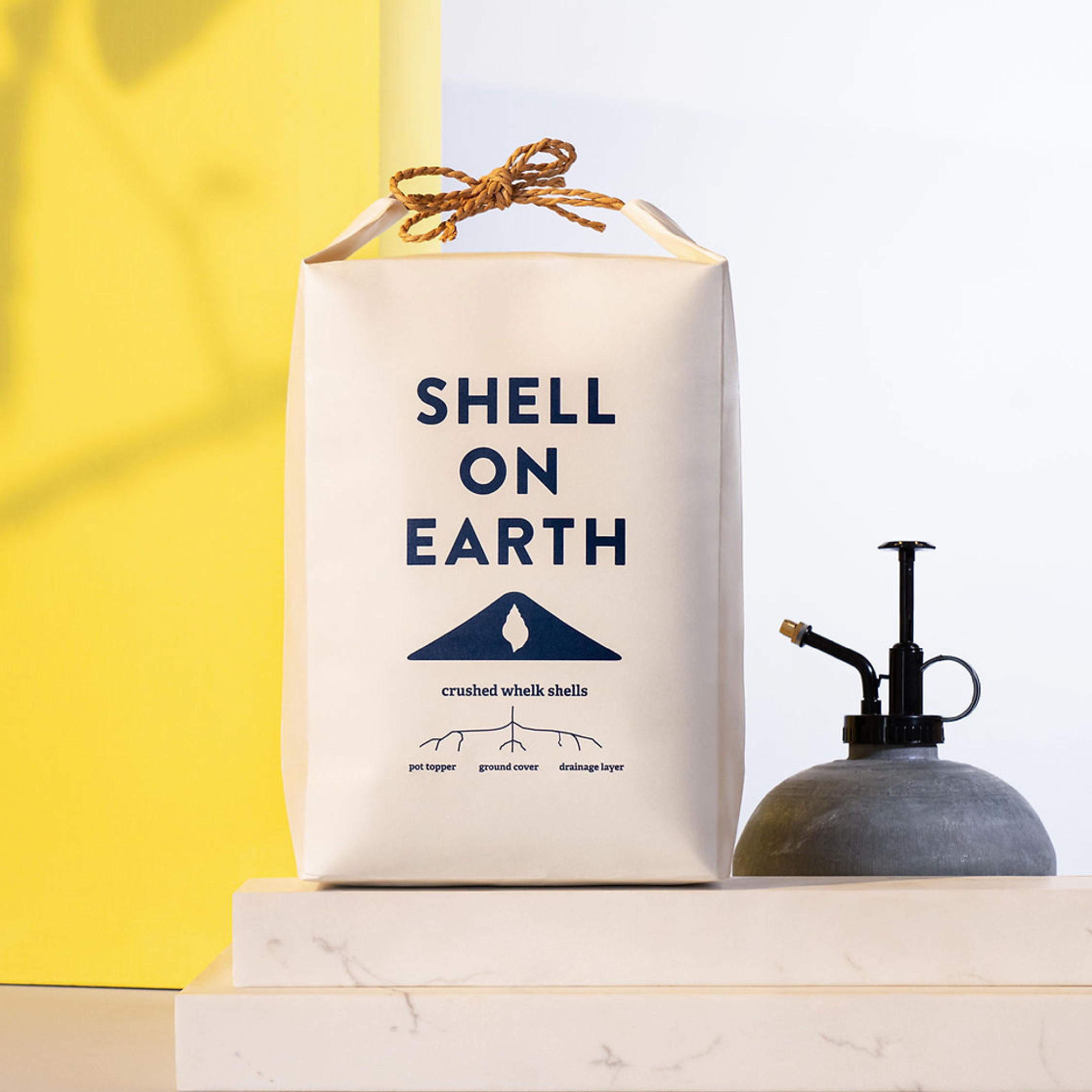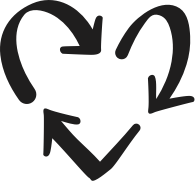 Care for mother earth.
We care about sustainability and the environment. Continue the cycle – and recycle.
Recyclable
Our packaging is 100% recyclable. We do our best to ensure packaging is as environmentally conscious as possible without compromising function.
FSC-Certified
Packaging is made with FSC-certified card stock. FSC stand for "Forest Stewardship Council", which promotes responsible forestry, ensuring the highest environmental and standards are met.
Reusable
Our candles can be refilled and reused time and time again, or repurposed as a coffee cup, utensil holder, or small plant pot. Our pillow mist bottles make the perfect water spray for your succulents.