Home
Denim Tufted Diamond Blue Cushion
$25.00
This boho style denim tufted diamond cushion is made with 100% cotton. A perfect addition to your space and will look wonderful on your sofa, bed or cozy corner. Price includes cushion cover and filler.
Additional Information

Dimensions: L 40.00 x H 40.00 cm | Weight: 360g | Front: 92% Cotton, 7% Polyester & 1% Elastane Back 100% Cotton | Cushion by Sass and Belle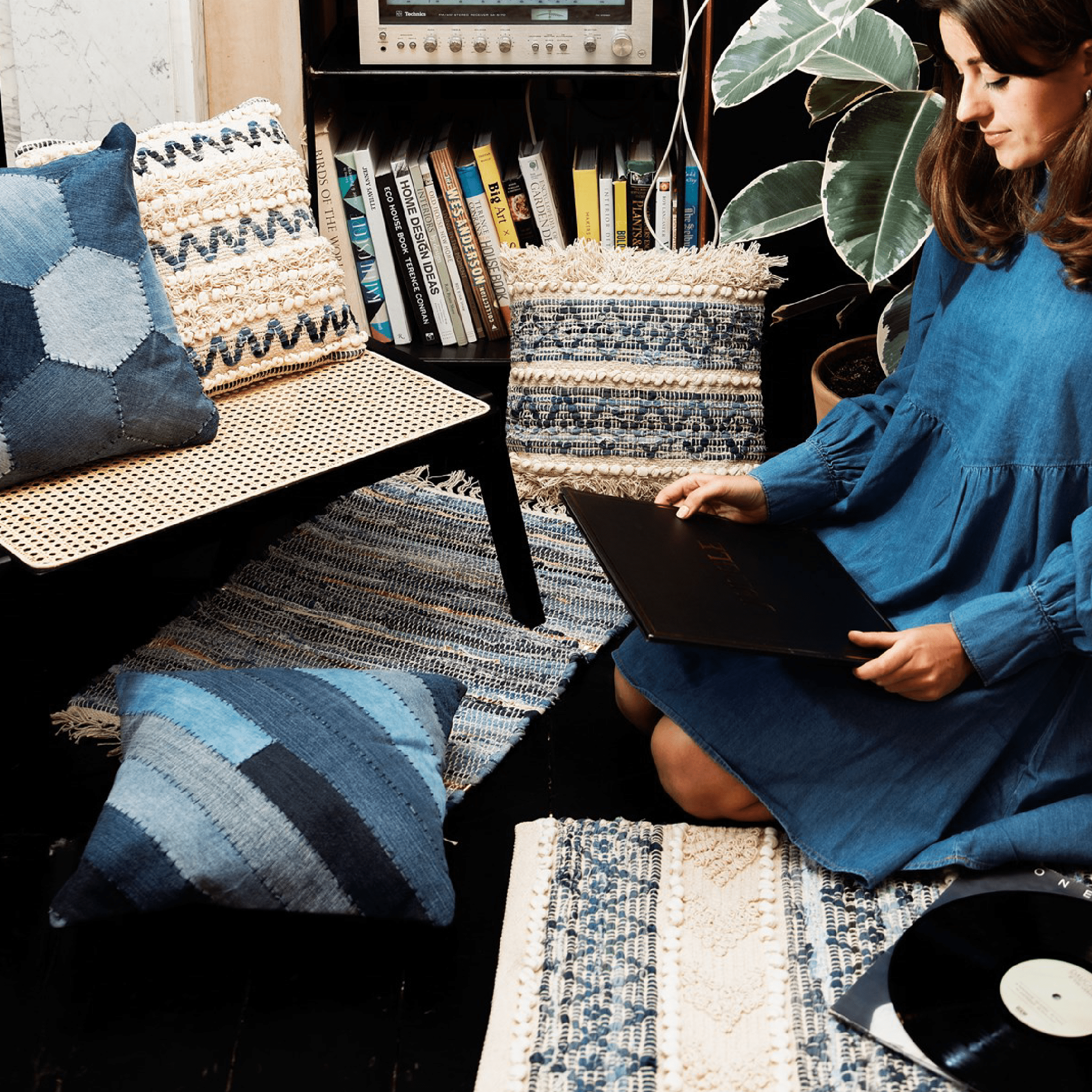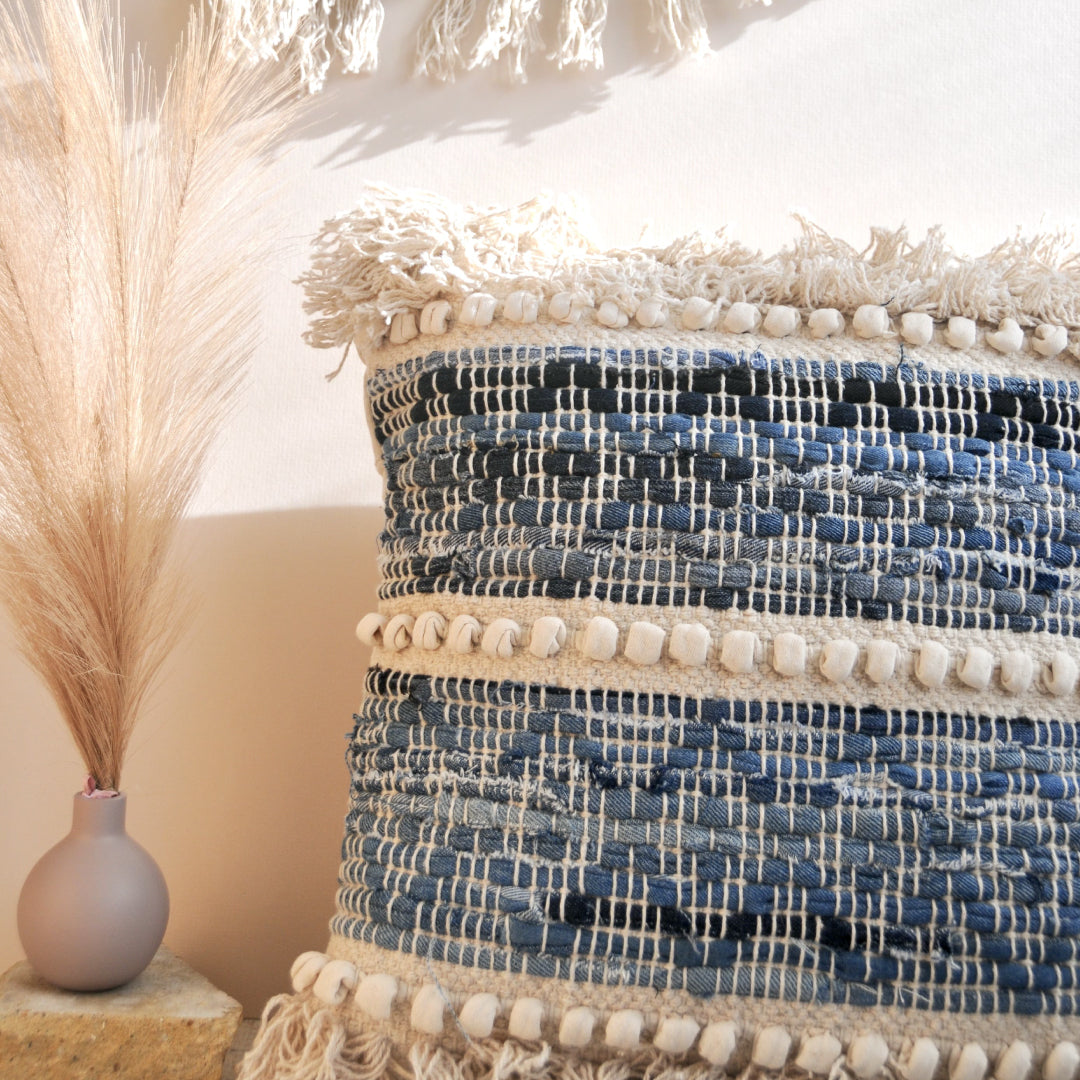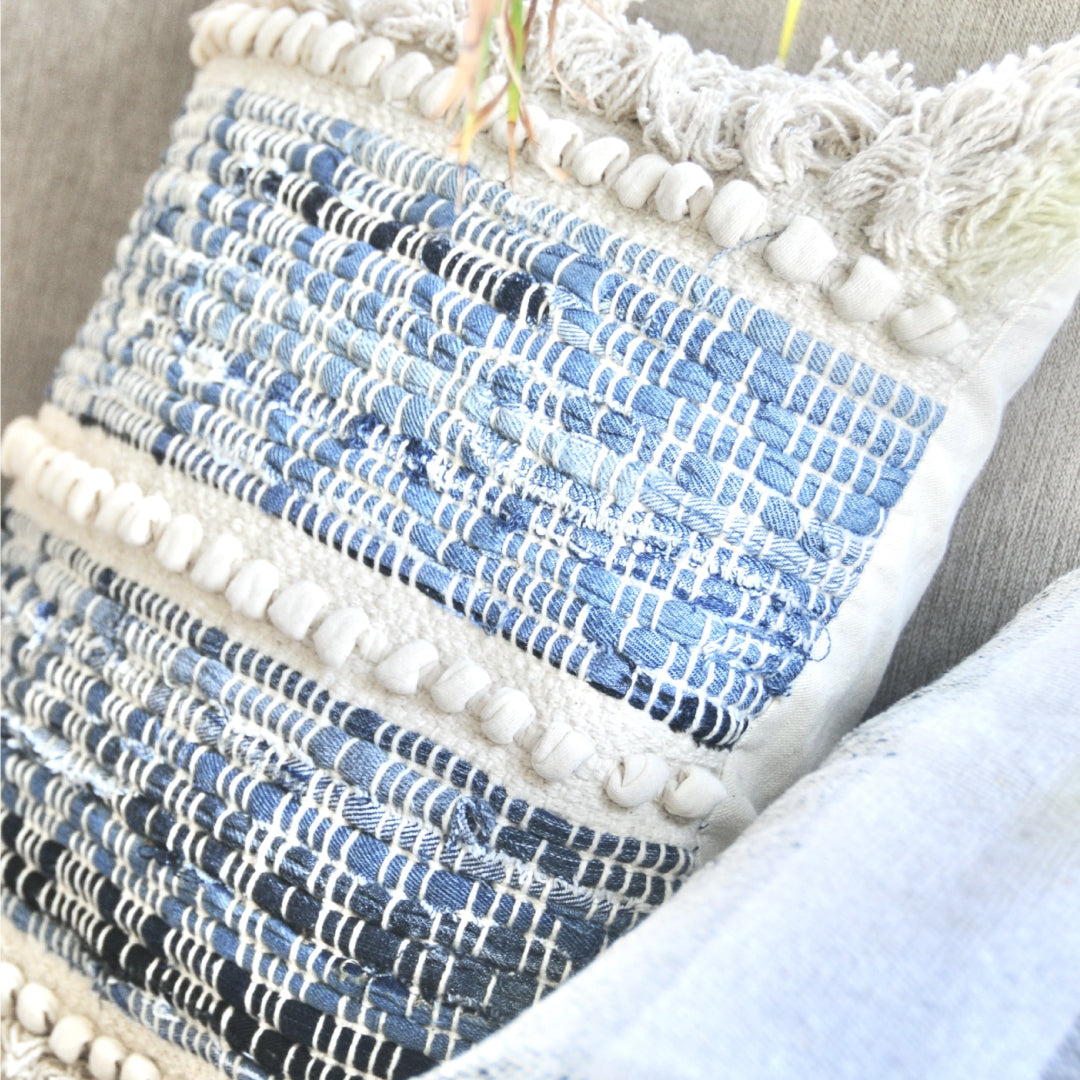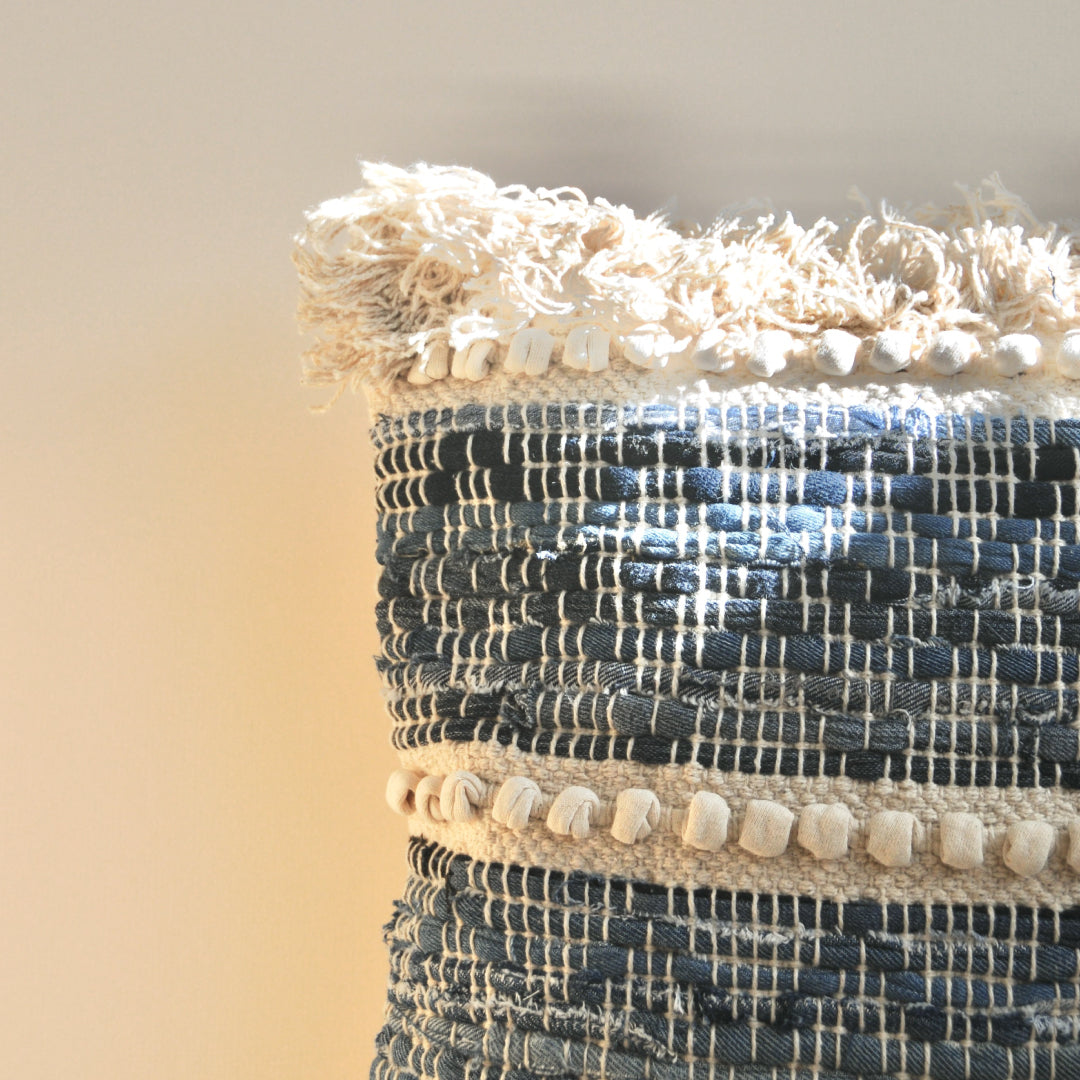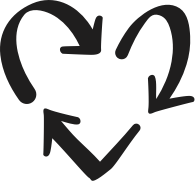 Care for mother earth.
We care about sustainability and the environment. Continue the cycle – and recycle.
Recyclable
Our packaging is 100% recyclable. We do our best to ensure packaging is as environmentally conscious as possible without compromising function.
FSC-Certified
Packaging is made with FSC-certified card stock. FSC stand for "Forest Stewardship Council", which promotes responsible forestry, ensuring the highest environmental and standards are met.
Reusable
Our candles can be refilled and reused time and time again, or repurposed as a coffee cup, utensil holder, or small plant pot. Our pillow mist bottles make the perfect water spray for your succulents.